07/6/22
Intelligent food & storage lockers: multifamily property amenities that help bolster building security
Written by Christopher Stanvick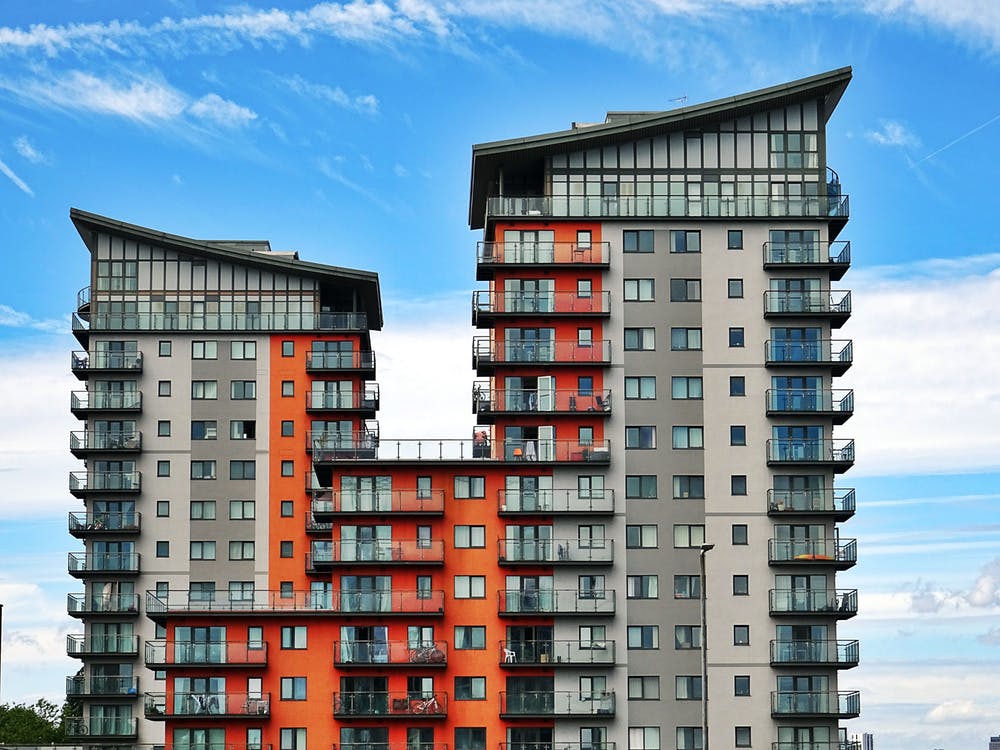 For residents of multifamily buildings, building security is one of the most important factors in choosing a new living space.
For younger millennials and Gen Z renters especially, safety is a critical consideration among renters. They're not the only ones either; this focus on safety is a key concern among basically every age group: from recent college grads to retirees.
As a result, many multifamily building owners are now focused on bolstering building security wherever possible. In many cases, they're turning more and more to technology and intelligent devices to provide the best resident experience, all with a clear focus on maximizing their NOI.
However, this increase in pressure to keep residents secure only adds to the workload of existing building staff—an already taxed workforce facing the same labor constraints as the rest of the economy. For some building owners, this increased pressure on building staff and concierge can cause friction and impact security, especially in luxury residences.
That's where technology like intelligent storage and food locker solutions (like the Minnow Pickup Pod) can play a big role, helping to bolster multifamily building security while simultaneously reducing the burden on building security staff.
A centralized food delivery hub allows building security workers to focus more on actual security
Food delivery is a big deal for multifamily building residents—especially after COVID. The popularity of food delivery through apps like DoorDash and Uber Eats saw a massive jump since early 2020, and the trend has only continued in the time since.
But all that food delivery coming through the front door has added a new layer of complexity to the jobs of multifamily building security staff. Building owners are at least partially responsible for providing a safe and secure environment for residents ordering food delivery, and much of that responsibility is put directly on the shoulders of security personnel.
A building's security staff is tasked with keeping track of the people coming in and out of the property and assessing whether they constitute a threat—whether that's a threat to the residents or the building itself.
No matter how friendly and unthreatening, food delivery couriers are still strangers, and building security staff don't have the luxury of going off assumptions. They must keep an eye on everything and everyone.
The increase in the sheer number of deliveries, combined with the added threat of COVID, makes this even more challenging for already resource-strained security staff and building owners.
A centrally located, easy-to-find Minnow Pickup Pod facilitates quick and efficient drop-offs, allowing security personnel to focus more on building safety and spend less time occupied by watching and coordinating safe food deliveries.
Make your multifamily building a better environment to work in, and improve hiring capabilities as a result 
In multifamily buildings especially, residents develop relationships with the people who work in their building. Attracting and retaining good staff members is a worthwhile investment for building owners.
However, the increased pressure on building security staff doesn't just impact residents' living environment but also impacts that staff's working environment.
As more responsibility falls on building security staff to keep residents and common areas (like lobbies) safe, the increased demand for security staff may drive them to seek less labor-intensive environments.
Coming directly off a time when more people than ever are leaving their jobs for other opportunities, these are significant factors for building owners to consider.
Implementing intelligent solutions like the Minnow Pickup Pod that enhance the efficiency and livability of your building is proof to building security team members that you run a tight ship and genuinely consider the challenges of the job.
This is a competitive advantage when it comes to attracting top-quality employees to work for you. If your property is lackluster and disorganized, qualified applicants will take their resumes elsewhere.
Food pods eliminate unnecessary contact between delivery personnel and building security staff
Multifamily building security staff are truly on the front lines in more ways than one. Aside from protecting from physical intrusion from unwanted visitors, they're also the first line of defense against invisible invaders. COVID is just one example, which may come in the front door of a building at any moment almost entirely undetected.
For building security staff (who, in many multifamily buildings, also play a dual role as the concierge), this is a chief concern to protect their own health and wellbeing. For building owners, this is also a major concern—especially when it comes to keeping staff healthy and available, and preventing a major outbreak among some of the most public-facing members of the building's workforce.
That's where contactless food delivery tech like the Minnow Pickup Pod can make a big impact. The streamlined "get in, get out, be tactical" contactless drop-off system means fewer physical interactions between couriers and building security staff.
That provides fewer opportunities for germs to spread, fewer opportunities for unforeseen accidents to occur, and fewer strangers wandering around the building as potential sources of infection.
Keep lobbies and critical areas (like fire escapes) free from clutter and abandoned food orders 
Common areas like building lobbies serve a crucial role for residents, and the state and cleanliness of these areas have a tangible impact on a resident's feelings about their living environment.
However, for your building security staff, messy lobbies cluttered with food deliveries also make their work environment less inviting. After all, these areas are where they spend most of their working time, and allowing these areas to be messy and cluttered with food deliveries can seriously impact their happiness.
What's more, allowing these areas to become a dumping ground of unattended food orders accumulated around the entrances and exits of your building creates more than just an eye sore; they may also create a very real safety hazard.
Blocked fire escape routes and doorways can create dangerous obstacles in an emergency and significant safety and security challenges for residents and staff alike.
Keeping these food items insulated, secure, and consolidated in a centralized hub like a Minnow Pickup Pod, away from important access/egress routes, addresses these concerns. It simultaneously makes your building more pleasant to look at and safer to live and work in.
A Minnow Pickup Pod makes your building more attractive to building security staff and residents
Smart storage lockers are already a must-have luxury amenity for multifamily properties, especially for areas like spas, gyms, and even for package delivery. With the popularity of food delivery soaring and more people working from home, it's no surprise there's also a massive demand for contactless food delivery lockers.
Technological amenities like the Minnow Pickup Pod can boost your property's appearance and security. This, as a result, can make more people want to live, work, and stay in the building.
For building security staff already stretched thin by increased demands for safety, food lockers like the Minnow Pickup Pod can make a big difference in making the work environment safer, more efficient, and more enjoyable.