Food deliveries to multifamily properties grew 80% last year. It's time to give your residents what they want.
prefer to pick up from a Pickup Pod.
prefer to pick up from a table.
want their delivery handed to them.
Attract and retain residents by making food delivery safer and more convenient.
See how Minnow worked for
Astoria at Central Park
Discover how this California property was able to easily manage 13,000 food deliveries.
Improve your pickup game.
Improve your pickup game.
Contactless food delivery helps keep everyone safe.

Restricting deliveries to lobbies enhances building security.

Self-service delivery reduces demands on building staff.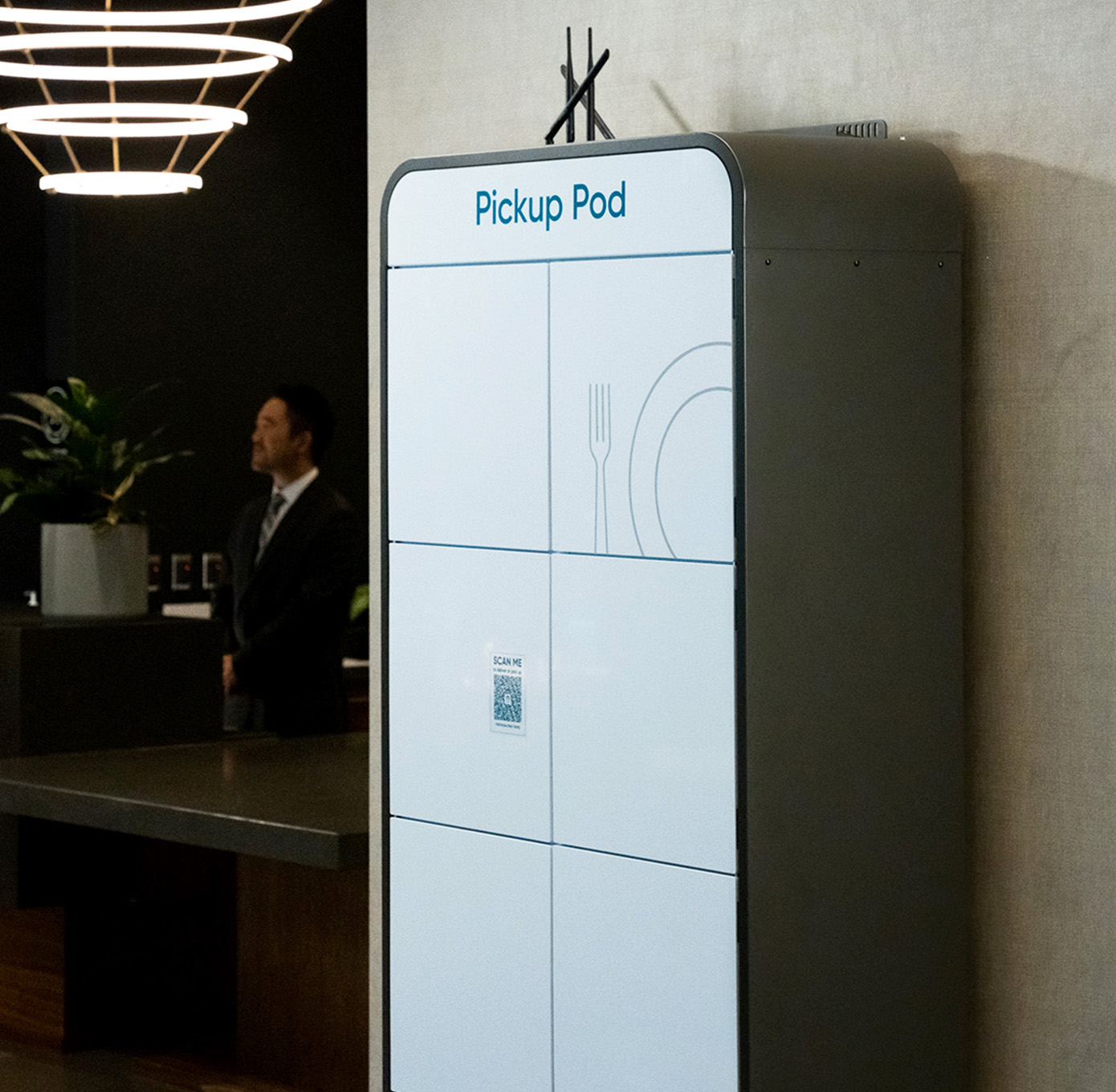 How does the Minnow Pickup Pod work?
The Minnow Pickup Pod accepts any type of food delivery and
doesn't require a mobile app. It works right out of the box.
Secure the Pickup Pod to the wall and plug it in.

Residents order food as
they normally would.

Delivery workers scan the
QR code to deliver.

Residents just tap on their
phones to pick up.
How do I get a Pickup Pod?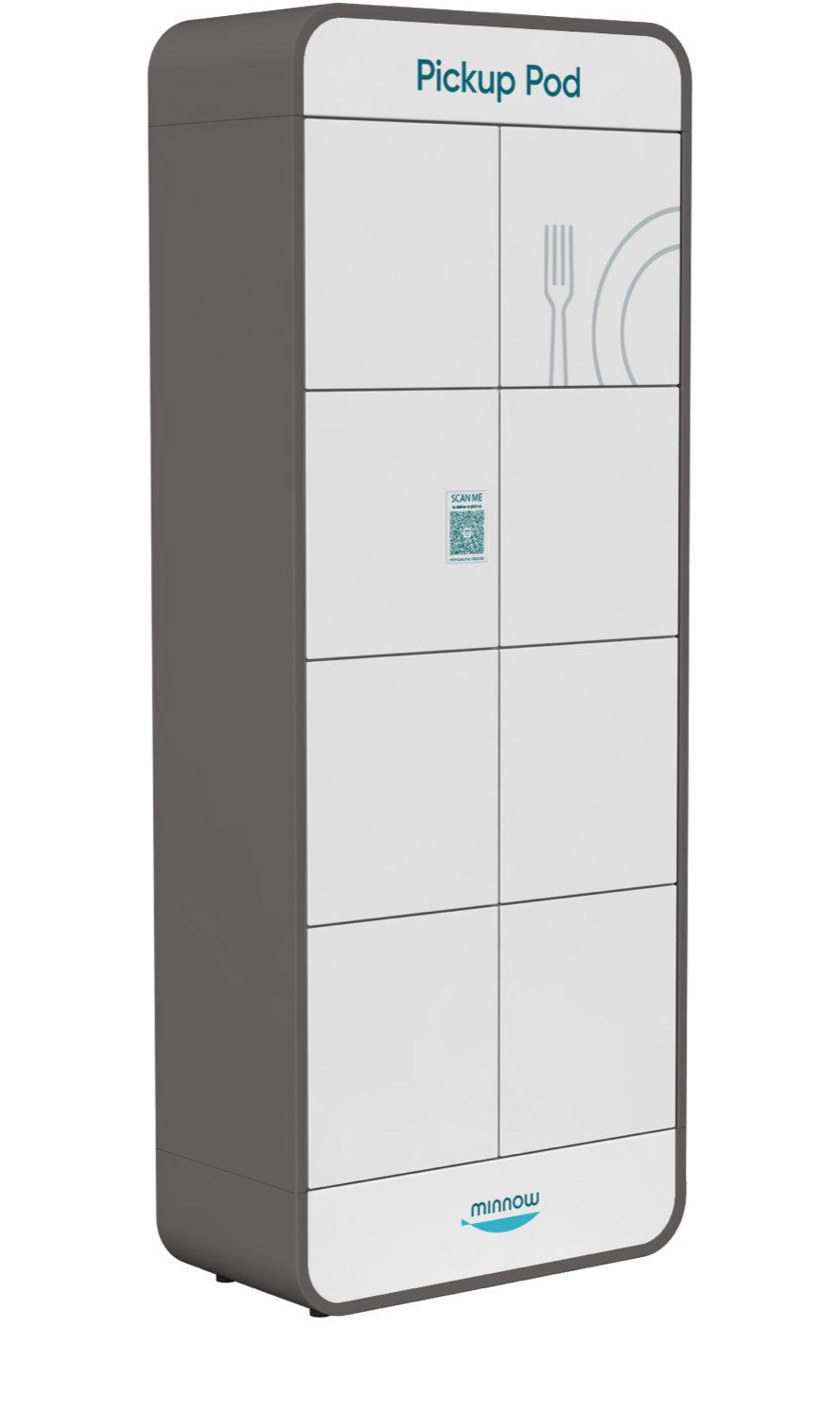 Contact us and tell us about your needs.

We'll answer your questions and give you a quote.

After you accept the quote we'll start building your Pickup Pod.

We'll deliver your Pickup Pod in
4 - 6 weeks.