10/10/22
Contactless food pickup: a smart way for property asset managers to reduce staffing and maintenance costs
Written by Christopher Stanvick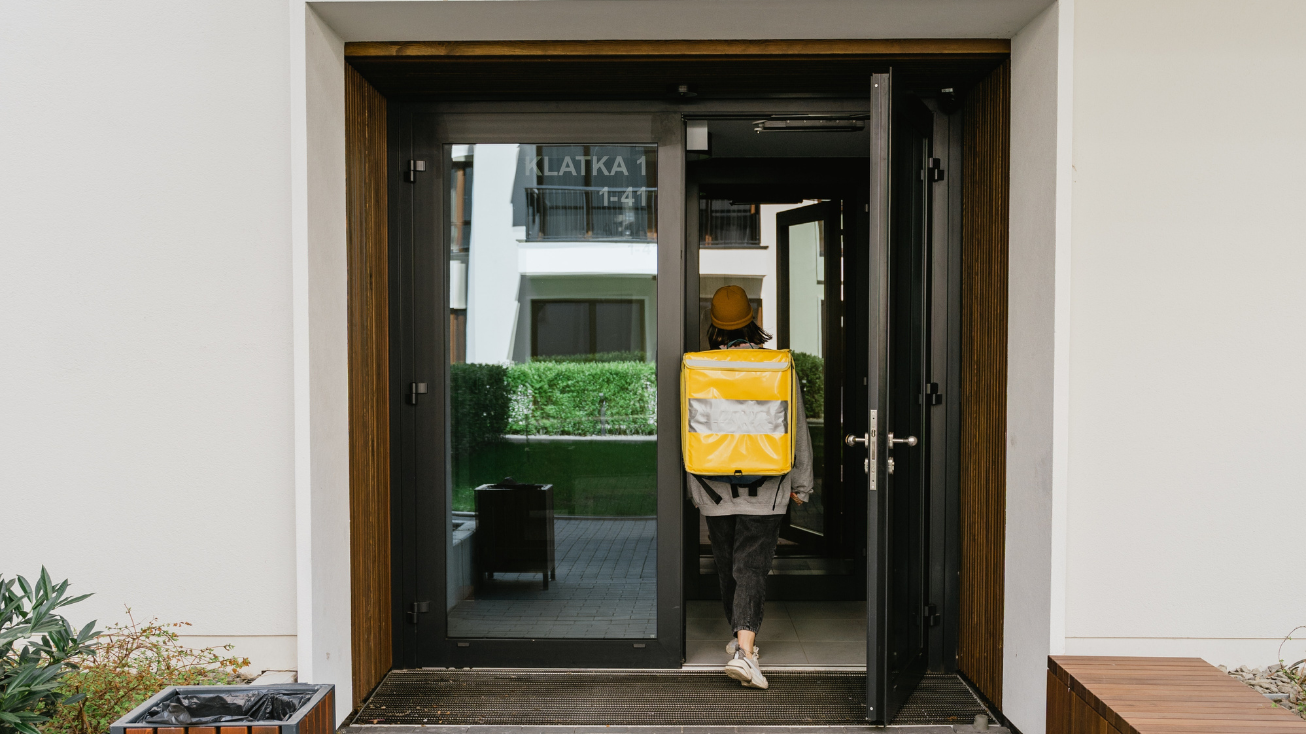 For property managers, maximizing a building's NOI comes down to increasing dollars in and decreasing dollars out.
It's a wide-ranging business goal, and achieving it requires more than simply boosting the property's value by introducing new and attractive amenities—it also means reducing costs related to those amenities wherever possible.
That's where contactless food delivery can make a big impact.
One critical expenditure for asset managers to consider: staffing.
A building's staff represents a substantial expense for a building or property owner. Asset managers must consistently seek out and capitalize on ways to boost the efficiency of building staff without significantly increasing costs, and without asking existing staff to do so much they feel burned out and, ultimately, leave.
Any way an asset manager can create an environment that enhances performance and quality of work while maximizing the efficiency of dollars spent on payroll... well, that's golden.
Finding this balance has been especially difficult in recent years as more building residents are working from—and ordering food to—their homes. Online orders went up 452% in just the first year of the pandemic. During that time, nearly 70% of all U.S. consumers used third-party delivery apps.
This increased time at home, compounded by an increased volume of online orders, has made building staff's jobs much more dynamic and demanding.
Managing food pickup and delivery now represents a much larger source of cost, tension, and stress for employees and asset managers. It's no longer a problem that can be ignored, and an intelligent, convenient, contactless food pickup solution is the best way to solve it.
Inconvenient food delivery processes raise staffing costs for asset managers & building owners
Without an explicit, easy-to-find, centralized food drop-off location, the burden and responsibility of retrieving food orders (and keeping them organized) will fall on whoever is working in the lobby.
Even when drivers and delivery providers do enter the building in search of individual customers or doorways, building staff are usually the ones who must take the time to direct them or help them find the right course towards the residents or tenants.
In other instances, front door staff and other building staff may themselves be tasked with managing the organization of food deliveries, especially in buildings still relying on the dreaded "food delivery drop-off table," or worse—simply leaving food deliveries on the lobby floor.
Not only does this create an eyesore, but staff must constantly monitor, clean, and arrange this pile of orders, sometimes on an hour-by-hour basis.
This is all a drain on time and resources, not to mention a potential security risk. Security staff will inevitably have to monitor and survey all of these comings and goings and assess whether or not they pose a risk. Like all employees, their time is valuable... and wasting it on these basic security concerns can feel inefficient.
Not developing some strategy for adjusting to this new reality will only raise the overall cost of hiring and managing your building staff.
These factors consume valuable resources, diverting them from more urgent and worthwhile actions while adding to a property's (and property asset manager's) staffing costs.
Without a centralized food pickup hub, building lobbies (and shared spaces) get messy
The absence of a centralized, intelligent food pickup hub leaves delivery drivers and providers with no choice but to leave food orders simply sitting in the lobby, on the front steps of a building, or strewn about haphazardly on tables and DIY shelving areas.
A disorganized and unstandardized system is as visually unappealing as it is practically unhelpful, not to mention a potential fire hazard. In the end, it takes away from the comforting and welcoming environment that you're trying to create.
An entryway cluttered with bags will no doubt annoy current residents and likely repel prospective ones. It will also add to the demands on cleaning staff and maintenance workers when food orders are not picked up or are negligently left for days on end.
And since you can't make this trash vanish magically, when abandoned orders are cleaned up and disposed of by building staff, they will have to be left in nearby trash receptacles or dumpsters, further adding to the cost for trash removal by properties and their asset managers.
The demands placed on building staff are increasing, and food delivery is just one culprit
People working in modern commercial and residential buildings have a lot of new and unprecedented requests made of them daily. New rules, new processes, and new technologies. All of which require new skills. As a result, they constantly have to learn and adapt on the fly.
On top of all this, there are fewer of them performing these tasks due to ongoing labor shortages. So, managers are dealing with a smaller pool of employees climbing a steeper occupational learning curve to accomplish their jobs.
If this trend persists and the root problems are left unattended, productivity will suffer, employees will simply leave to work elsewhere, and building owners will be saddled with the additional cost of finding, interviewing, hiring, and training new building staff members.
This cycle of inefficiency will not only add to overall staffing costs but also threatens to cheapen the resident and tenant experience, leading to a greater likelihood that tenants may refuse to comply with rent increases. It also damages a building's ability to raise its revenue and overall value.
Want to reduce staffing costs? Implement intelligent, contactless food delivery & pickup
A centralized food delivery spot helps keep lobbies and building entryways clean and free of clutter, reducing the demand on cleaning staff and relieving overall trash collection costs.
By taking the obligation off building staff to retrieve and manage food orders, asset managers can help to keep team members from feeling burned out, offering a much higher chance of retaining happy and productive staff. Using technological resources to support human resources.
A Minnow Pickup Pod is an intelligent food locker system that gives property asset managers a simple and cost-effective way to ease the burden on building staff while providing a more satisfactory food delivery experience for all involved.
All this represents significant cost savings for multifamily and commercial building staffing, allowing asset managers to dedicate more time and attention to ideating additional sources of revenue rather than trying to clean up messes and (figuratively) put out fires.
If you're interested in kickstarting the process of optimizing your building's delivery system, minimizing clutter, maximizing efficiency, and elevating the resident experience, we encourage you to contact our team to discover what a Minnow Pickup Pod can do for your property.