09/8/22
Want faster food delivery? A contactless & smart food locker - Pickup Pod is the answer
Written by Christopher Stanvick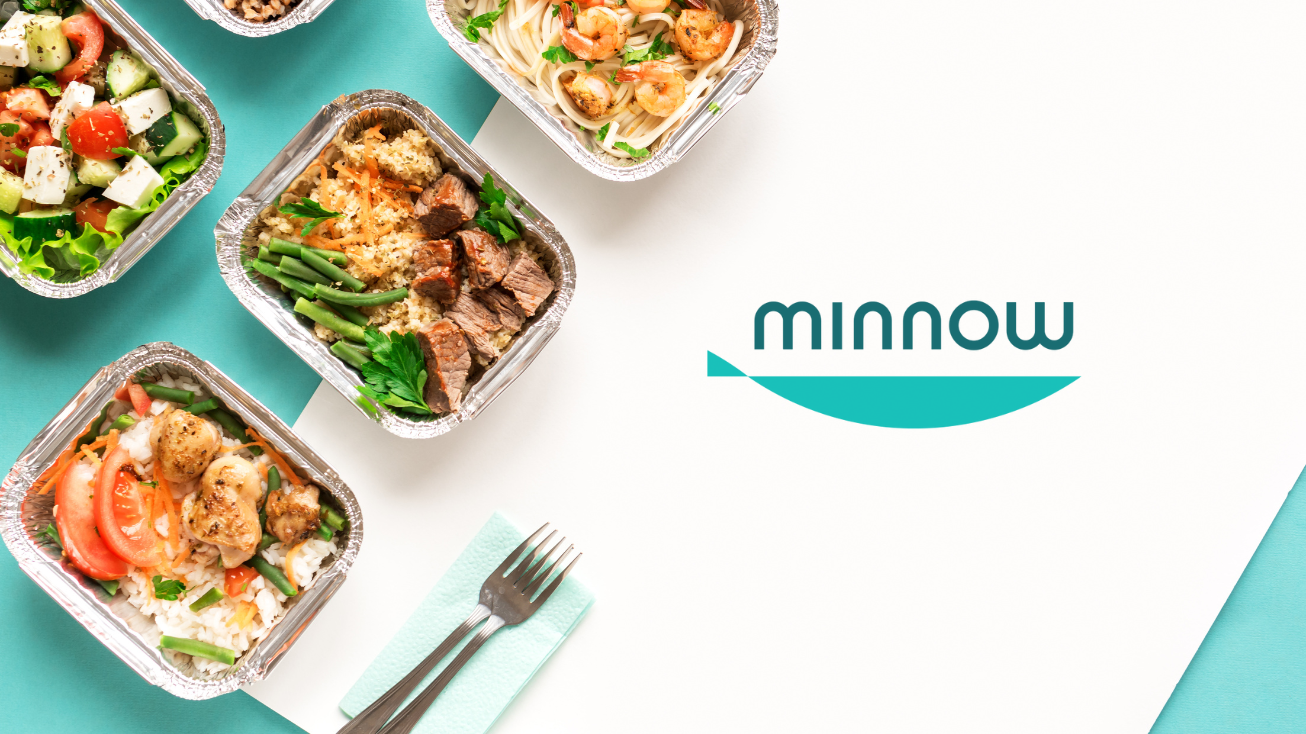 At their core, smart food locker systems (like the Minnow Pickup Pod) are meant to make the takeout, delivery, and pickup experience more straightforward, safer, and more intuitive for multifamily building residents, commercial building tenants, building owners, and foodservice operators.
But as time has passed and more buildings have started adopting this technology, we've noticed another benefit of streamlining and consolidating food orders: faster delivery times.
This positive result offers a peek into the exciting new perspective on what flexible, efficient technological amenities like smart food lockers have to offer commercial and multifamily properties.
Provide a faster food delivery experience for tenants and delivery service providers (DSPs) alike
For DSPs, the logistical difference between delivering to a building with a centralized, easy-to-find Minnow Pickup Pod and one with a lackluster DIY system (or no discernable system at all) is like the difference between shooting free-throws and playing 18 holes of golf.  
That is to say, aiming for one simple and intuitive target is objectively easier and less time-consuming than expecting them to shoot for a handful of smaller, more obscure targets.
From a scheduling standpoint, refining and simplifying the process is how smart food lockers streamline deliveries, saving couriers and customers valuable hours of their lives. GrubHub advises restaurants seeking faster delivery times to "use technology to your advantage."
It seems like common sense, but for the millions of people who order food online every day, it's clear that the experience is still slower and less organized than it could be.
That's where the Minnow Pickup Pod can help. This technological wellness amenity provides both sides of the exchange with a clear centralized food delivery hub that they know – quickly and confidently – is where they're supposed to drop off and pick up orders.
The Minnow Pickup Pod also saves couriers time beyond the walls of the building lobby by reducing the amount of time drivers spend idling in the parking area searching for drop-off locations.
Anyone who's ordered food online has, at one point, experienced the hurried back-and-forth text exchange that occurs at the last minute when the person delivering your order is trying to identify which door, shelf, or hallway to leave your order at. This panic on the one-yard line is eliminated with a clearly labeled food locker.
The detailed directions and intuitive mobile interface cut out the time drivers and customers spend on their phones attempting to figure out directions to a location to coordinate the drop-off. 
A central food pickup hub helps customers time their orders more efficiently  
For anyone who orders food via one of the many mobile delivery apps, one of the most significant and most persistent unknowns when ordering food is not knowing when it will arrive.
Sure, most apps will give you an estimate, but a world of unforeseen factors lies between your food's origin and its final destination. Anything from a backed-up orders queue to unclear directions can delay and derail the process.
The goal of the Minnow Pickup Pod is to bring some order to that chaotic system. It removes the uncertainty from the transaction's final phase, which has a positive ripple effect throughout the whole experience.
The logjam of orders becomes unjammed, the drop-off instructions become less complicated, and everything runs more smoothly and orderly.
For hybrid workers and offices who order lunch online, knowing that their delivery driver won't inevitably have to spend fifteen minutes finding the right place to leave their food allows them to time orders more efficiently.
The reality is that productivity levels can suffer when people are trying to figure out how their lunch order will fit into the context of their busy workday. So, having faith that their food will arrive on time and in a predictable location makes planning their schedule much more stable.
Alleviate the mealtime rush and confusion with contactless pickup 
Increasing the speed with which couriers can complete individual drop-offs cleans up the overwhelming mess of orders that often build up around mealtimes.
Enabling couriers to get in and out of buildings tactically and efficiently means more orders can be delivered in less time. This naturally relieves the pressure drivers feel during the busiest windows of the day.
And given that online food delivery is most prevalent in densely populated cities where getting around by car or bike is almost always a hassle, any way to decongest this workflow goes a long way towards improving delivery times and increasing overall satisfaction for both the customer and couriers.
Minnow's Pickup Pod technology optimizes delivery & pickup tracking, and communication processes 
In addition to the infrastructural benefits of centralized food lockers, the Minnow Pickup Pod offers systematic technological advantages. It's not just a sleek piece of hardware. Each unit is NSF and UL certified, connected via mobile Wi-Fi, and supported with versatile cloud-based software engineered to facilitate a streamlined, consolidated user experience. 
Its platform-agnostic programming allows it to accept food deliveries from any delivery service, a local restaurant, a ghost kitchen, or a caterer. Residents and tenants working or living in a building with a Minnow Pickup Pod don't have to download or install any additional apps. All they have to do is order their food as they usually would and receive status updates directly to their mobile devices.
It completely eliminates the cross-app breakdowns in communication that can occur during the delivery process. Just like the Minnow Pickup Pod brings all of a building's food orders into one physical place, the unit's cloud software brings the communication and notifications into one communication channel.
There's no app to download, nothing to install, and it's compatible with all delivery services. For building owners, offering this sort of intelligent wellness amenity is precisely the sort of thing that will attract prospective residents and retain current ones.
Make space for a quicker, tidier delivery experience
In the end, implementing innovative food locker solutions like the Minnow Pickup Pod isn't about enabling delivery couriers to work faster; it's about empowering them to work smarter and more efficiently and – above all – giving them the breathing room to get the job done right.
When things become hectic and rushed, that's when mistakes get made. The Minnow Pickup Pod is there to declutter the delivery ecosystem, helping foodservices save time while encouraging their employees to take their time.
The Minnow Pickup Pod assuages all of these concerns. It offers peace of mind for residents and tenants tired of unpredictable delivery times, last-minute delays, and panic-inducing text exchanges resulting from unclear drop-off instructions. You know your food will be delivered on time, right where you expected it to be.