08/2/20
The Restaurant Takeout Experience Has Room for Improvement
Written by Krista Garcia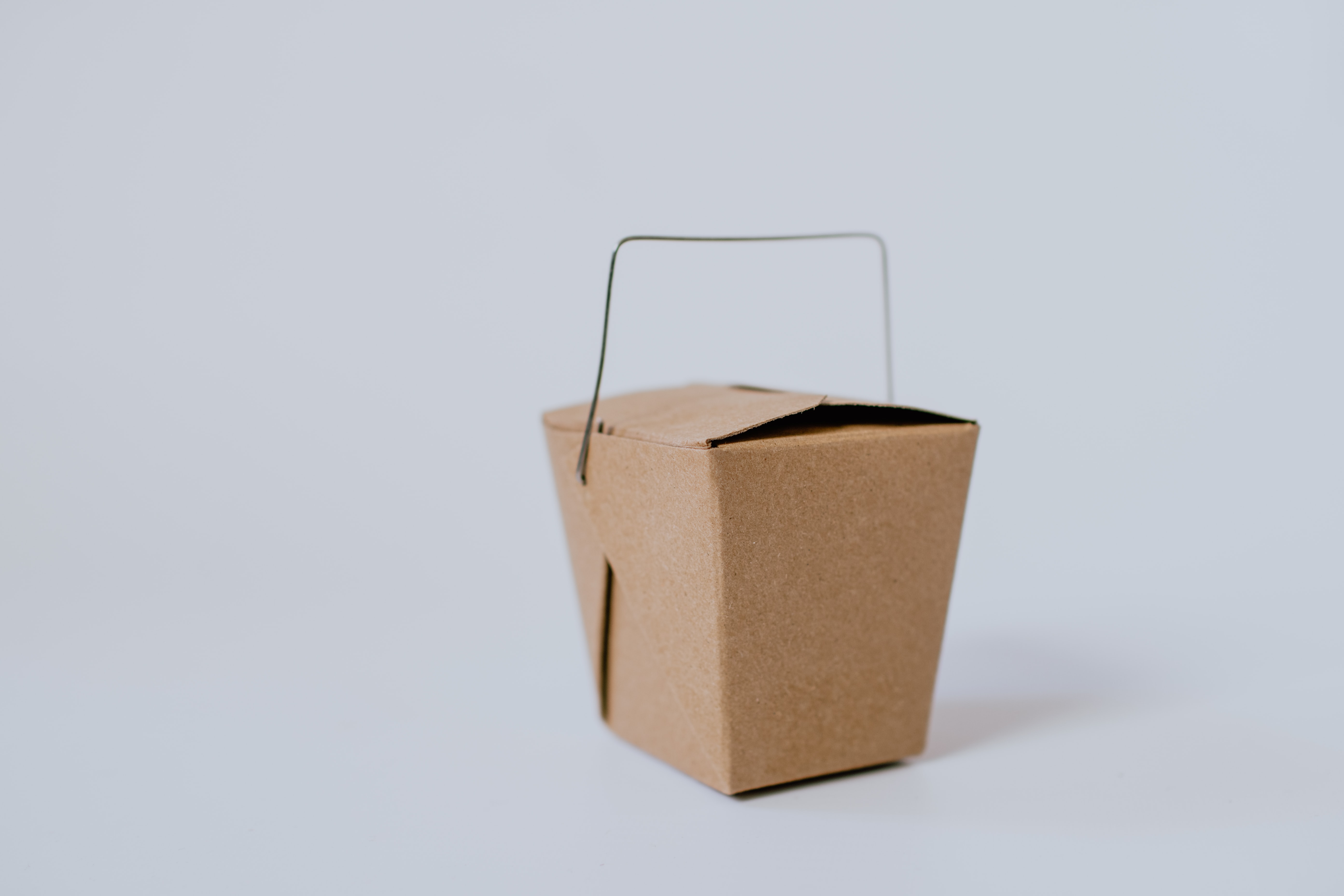 At Minnow, we have more than a few thoughts about how the restaurant pickup experience can be better, so we conducted a consumer survey in July 2020 to gauge interest levels in new forms of getting food from restaurant to customer, safely and securely.
Ordering takeout was already common behavior pre-COVID-19, but it's become even more popular as many restaurants have closed for dining-in.
Takeout Orders Are Surging
The first thing you need to know is, currently, a majority of consumers regularly order for pickup. More than one-third (36.4%) of consumers ordered takeout once per week, while roughly one-quarter (24.6%) did so twice in the same timeframe.
This jibes with recent research from Modern Restaurant Management magazine and Reach3 Insights, which found that since the pandemic hit, 56% of consumers have ordered takeout. And according to Technomic Ignite data, online ordering for pickup jumped 267% between Q1 2020 and Q2 2020.
Per Minnow data, the largest group (42.1%) spent between $11 to $25 on an average takeout order. A significant number (37.8%) spent more, $26 to $50, while 11.0% spent $10 or less. Fewer than 10% spent more than $50 on an average order.
Safety and Security Matters
Convenience has always mattered, but due to COVID-19 new priorities like safety and security have grown in importance to both customers and food service operators.
When asked about the importance of a contact-free pickup experience where customers don't need to interact with staff, 86.3% said this was at least somewhat important. Nearly half (44.3%) considered this pickup method to be very important.
When considering the safety of various pickup methods, the majority (64.9%) agreed that picking up food from an employee was somewhat safe. But when it came to very safe options for picking up food, a self-serve locker ranked highest (42.4%).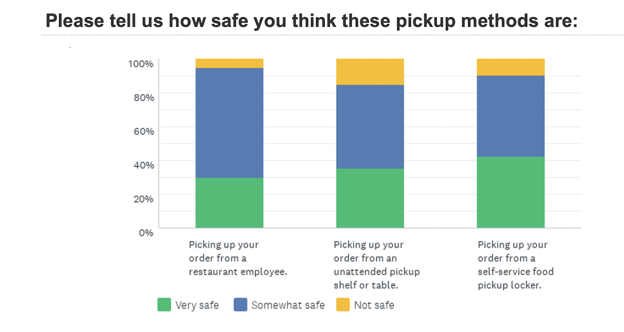 Even though nearly half (49.1%) characterized picking up food from an unattended shelf or table to be somewhat safe, that option was also deemed the most unsafe (15.2%) when compared to other methods.
Consumer Habits Are Ingrained
This aversion to picking up food from a makeshift solution was also reflected in how consumers ranked their preferred pickup methods. One-quarter (24.9%) said they preferred picking up from an unattended shelf or table, considerably lower than those preferring a self-serve locker (34.3%).
Even so, the highest-ranked method (40.8%) was simply picking up food from a restaurant employee, which shows how strong go-with-what-you-know instincts are ingrained.
Consumer habits are also important to keep in mind when gauging satisfaction levels. It might be surprising that only 4.0% of consumers were dissatisfied with their current takeout experiences. Many were neither satisfied nor dissatisfied (14.2%), while the majority were satisfied (55.7%). Yet that still demonstrates a potential latent need. It's logical for consumers to be unquestionably satisfied with the tried-and-true.
But what if there was a better way? Stay tuned for part two of Minnow's survey results.