You can easily clear expired orders from the Minnow Kiosk.
When a delivery has been left in the Pickup Pod for over six hours, the pickup window will close and the order will expire. When an order expires, you will need to manually remove it. To clear an expired order, follow these steps:
1. From your computer, log in to your Minnow Admin Account: https://app.minnowpod.com/admin/login
2. Select the menu icon in the top left corner and locate your 4-digit access code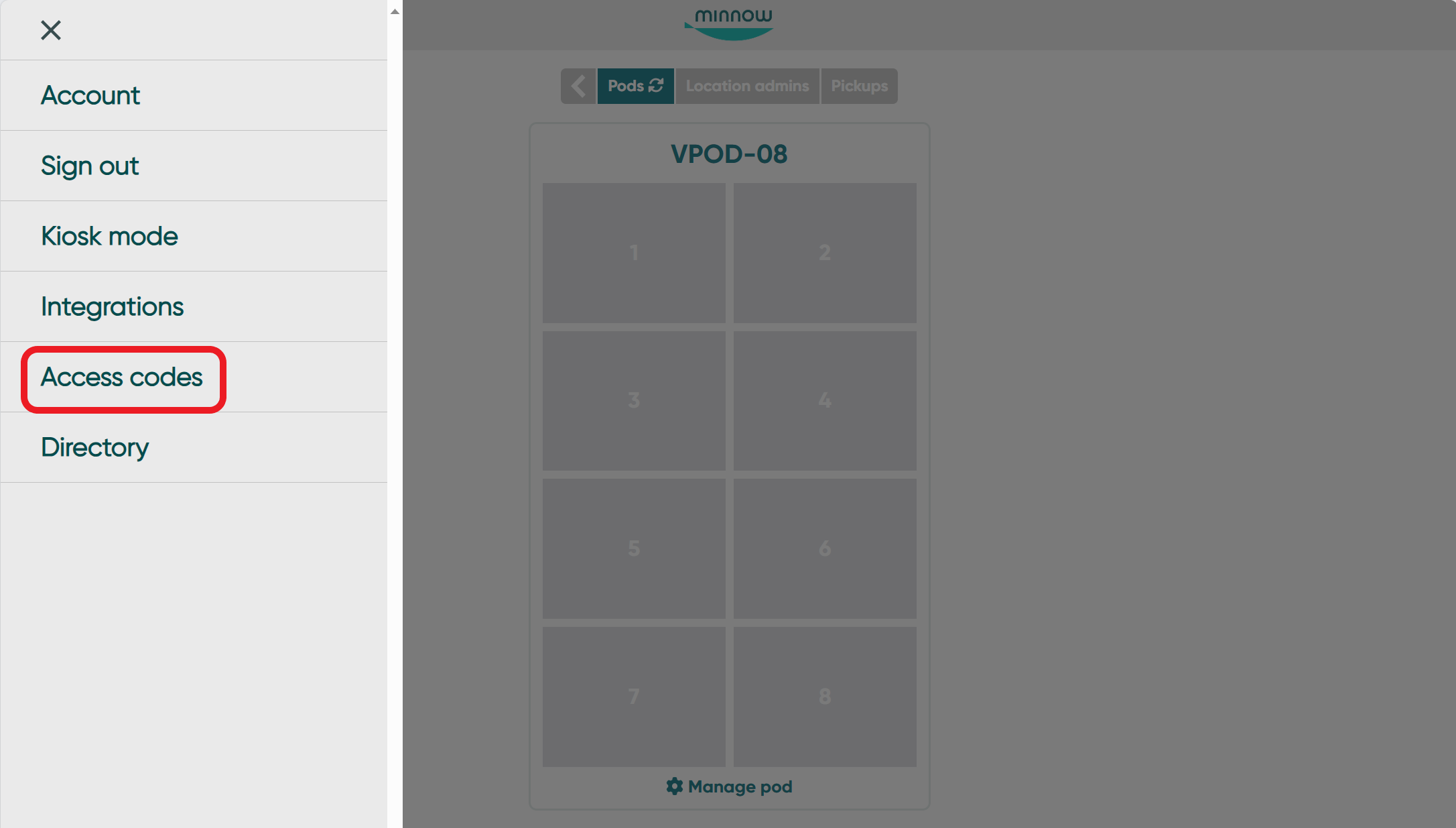 3. Walk over to the kiosk located next to or on your Minnow Pickup Pod
4. Select the menu icon located in the top left corner of the kiosk screen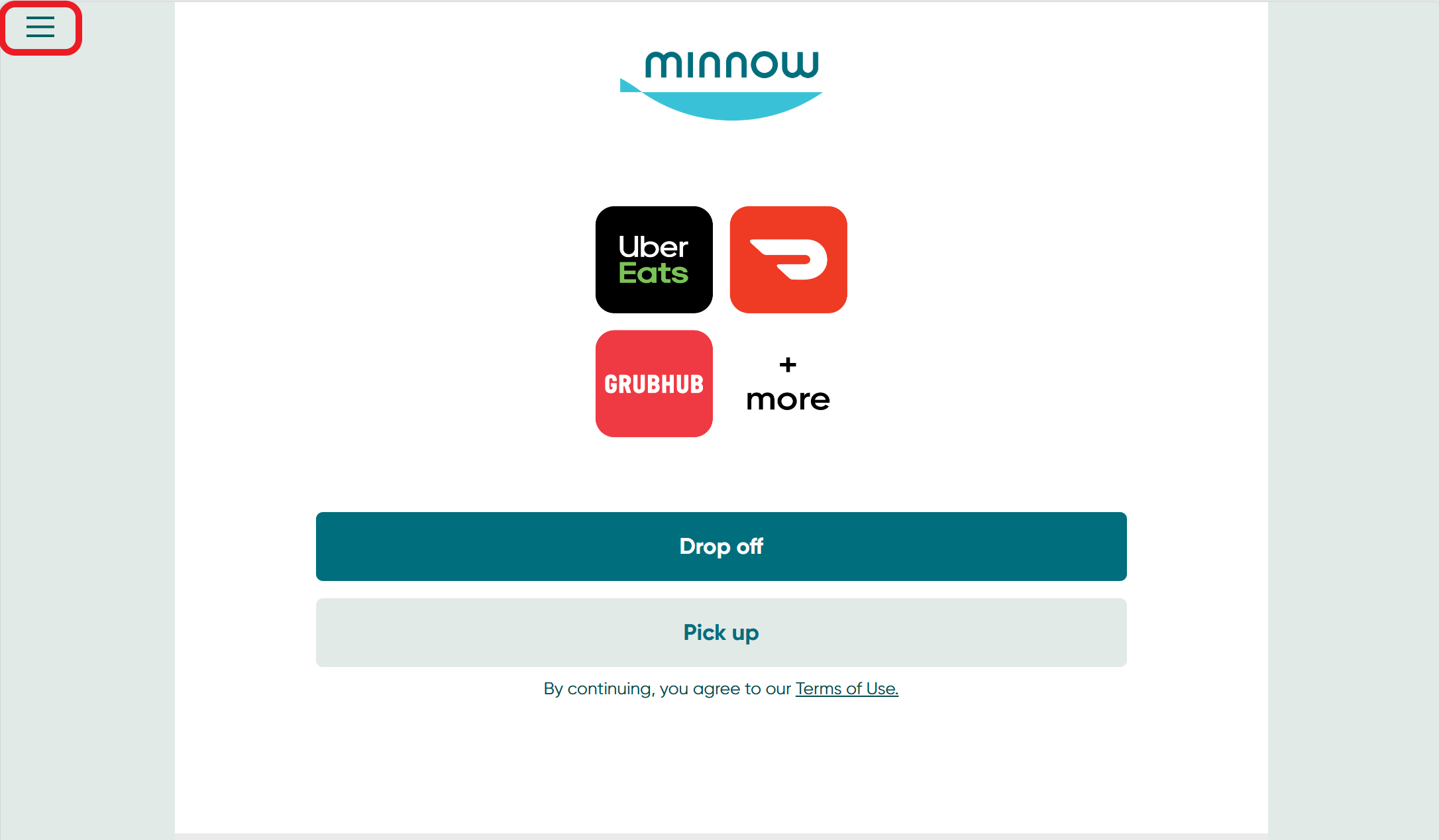 5. Select "Clear Expired Pickups" and enter your 4-digit code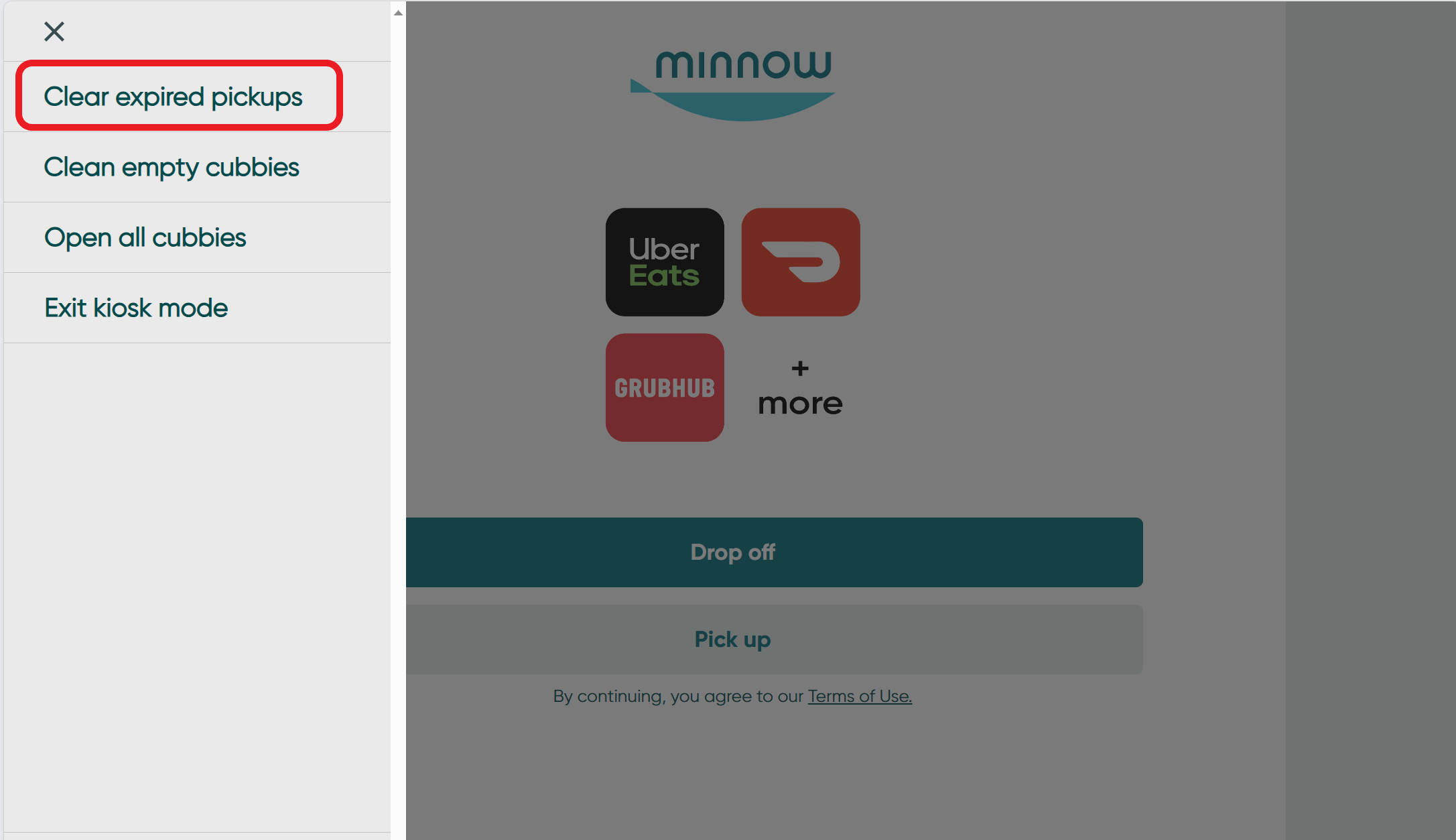 6. Remove expired pickups from the pod and close cubby doors.
NOTE: For food safety reasons, food in expired orders should not be consumed.