11/3/20
What Ghost Kitchens Mean for Commercial Real Estate
Written by Krista Garcia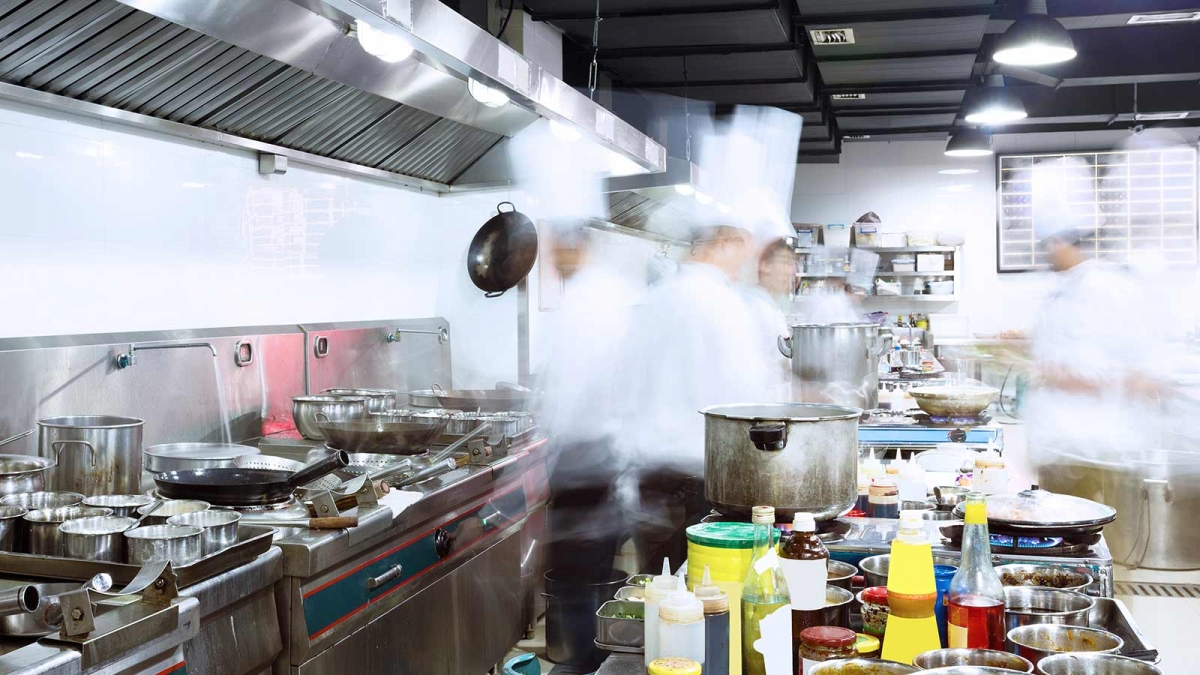 When The Wall Street Journal recently reported that former Uber CEO, Travis Kalanick, had been buying up warehouses, closed restaurants, and other properties across the country for more than $130 million to be used for CloudKitchens, a new ghost kitchen startup, the industry took notice.
Ghost Kitchens, also called commissaries, virtual kitchens, or cloud kitchens, commercial spaces—or even parts of existing restaurants—rented out to food service businesses to prepare food primarily for delivery, were already a hot topic pre-pandemic.
Now, they have fully moved into the mainstream.
Restaurant tech company, Ordermark, owner of Nextbite, a portfolio of delivery-only brands, just raised $120 million. Since the start of the pandemic, Nextbite has launched 15 virtual brands and has added 1,000 delivery-only restaurants across the country.
Earlier this year, Chili's launched a delivery-only concept, It's Just Wings, and Inspire Brands, parent company of Sonic, Arby's, and Buffalo Wild Wings trademarked Inspire Kitchen and Alliance Kitchen, which appear to be cloud kitchen concepts.
Off-Premise Business Is Booming
Unlike many other business models, the pandemic has provided more opportunities for ghost kitchens to thrive. Delivery demand was already growing prior to COVID-19, and it's only increased throughout 2020. It follows that ghost kitchen demand is also rising.
Estimates vary, but according to Euromonitor, ghost kitchens could generate a $1 trillion opportunity worldwide by 2030, and analytics firm, CB Insights, reported that ghost kitchen funding grew 12.5x year-over-year in 2019 to over $250 million.
The rush to delivery-only models has only grown more frantic as more restaurant business moves off-premise. In the early days of the pandemic, Datassential reported that 92% of restaurant traffic was off-premise as online orders and delivery surged. Recent reports suggest that consumers still prefer off-premise channels to dining in.
What once seemed like a food service niche has expanded as consumers have been ordering takeout and delivery in lieu of in-person dining. This rush to virtual kitchens isn't just about the restaurant industry, however. It's also about real estate.
The Real Estate Connection
Seeds were being sown earlier in the year. In February, restaurant operator, SBE, partnered with mall owner, Simon Property Group, and hotel brand, Accor, and created a company called C3 to build a network of ghost kitchens in unused retail space, malls, and even hotel kitchens. Clearly, this was pre-pandemic, so the idea of a delivery-only future was well underway before restaurants started losing business.
Florida-based Reef Technology has set up shipping container kitchens in spaces like parking lots and garages that no longer see daily usage as workers have stayed away from offices. This is just one example of how underutilized or empty real estate is being repurposed during the pandemic. Brick-and-mortar restaurants are also being reconfigured as food service operators are seeing less value in allocating expensive space for dining in.
Ghost kitchens make sense from a real estate perspective. Restaurant operators get access to kitchens without premium rent and the usual operating costs, while commercial properties can be creatively repurposed. Ultimately, there also might be a reset in asking rents as more restaurant spaces that didn't weather the pandemic come on the market.