02/9/22
Our Pickup Pods™ have handled over 50,000 food deliveries and pickups!
Written by Steven Sperry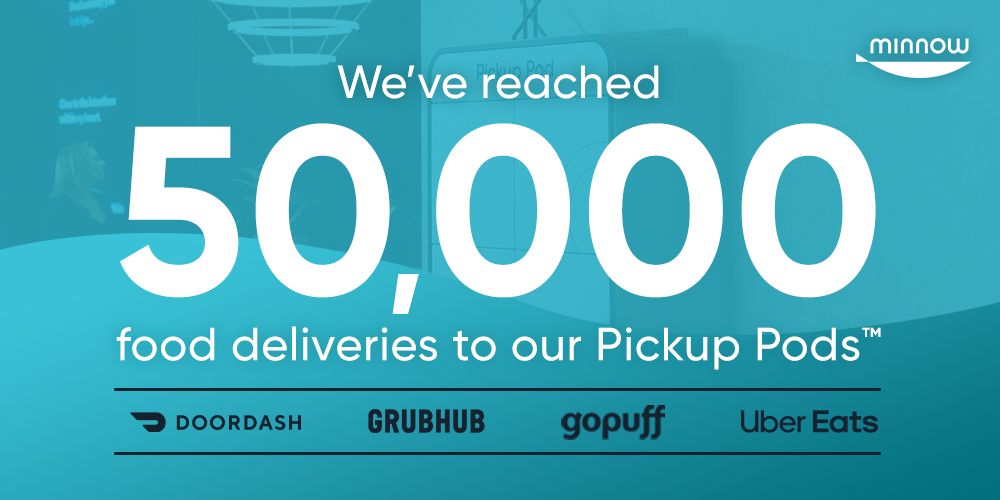 I'm excited to announce that we've now handled over 50,000 food deliveries and pickups through our growing network of contactless Pickup Pods. This milestone is the culmination of a human-centered design journey that began in 2017, when my co-founder, Yona Belfort, and I glued together our first foamboard prototype. Since then we and our expanding team have designed and built five generations of prototypes (many built by hand in our garages); conducted thousands of hours of field testing; interviewed hundreds of food delivery workers, consumers, property managers, and restaurant operators; and made the daunting (and expensive) leap from prototyping to manufacturing with the help of our friends at Hatco Corporation.
I'm even more excited about the future. By making the food delivery experience consistent and predictable every time, our Pickup Pods simplify deliveries to high-density destinations like office buildings, apartment complexes, hospitals, and universities. Making food delivery more efficient and less costly will greatly expand the market, so that food delivery is accessible to more people. That's something worth doing.
It took four years to get to 50,000 deliveries, but it won't be long before we're handling 50,000 a day. After that, the sky's the limit.