05/11/21
Winning and retaining tenants with contactless tech
Written by Christopher Stanvick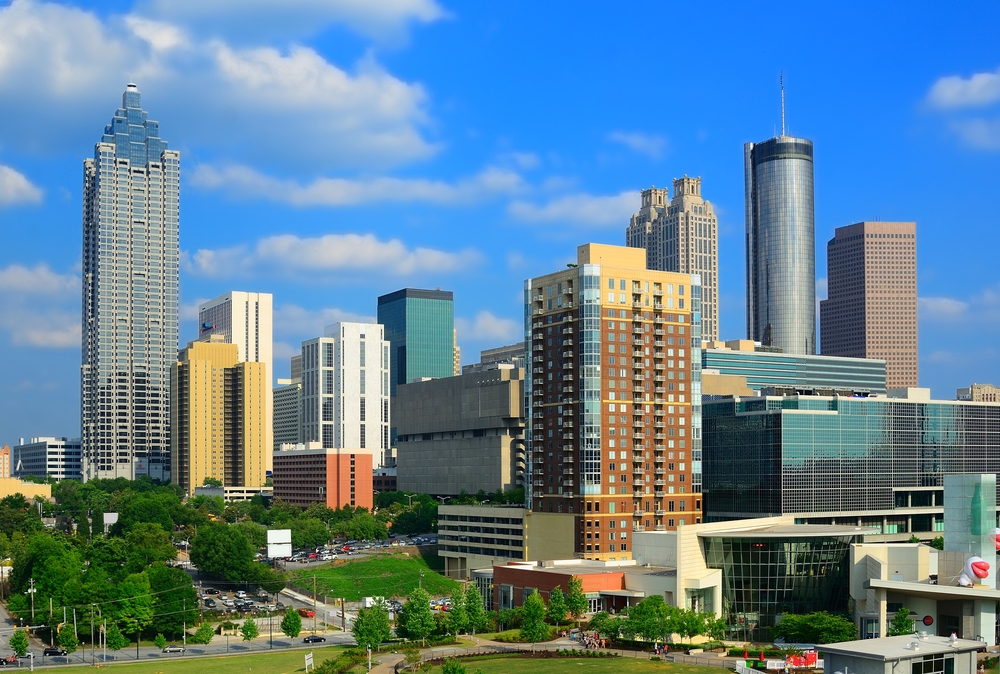 Even though vaccinations are on the rise, there's still a great deal of uncertainty as to what the future might look like for multifamily properties. New amenities property managers might have had planned for 2021-2022 have been on hold as priorities are being reevaluated. For good reasons, safety precautions have taken precedence over gym upgrades or communal roof gardens.
It's enough to make anyone wonder which amenities—if any—will still matter in a post-COVID world.
Resident satisfaction has become more important than ever. In many cities, rents are declining while vacancy rates are increasing. More than one-third (35%) of property managers reported a decrease in new leases in an industry report by Buildium. To mitigate this issue, 28% have kept rents flat on new leases or have offered concessions.
Is tech the answer?
COVID-19 has accelerated the digital transformation of multifamily properties. The pandemic has even presented challenges for the leasing process itself. Open houses have been replaced with virtual tours, with in-person visits only occurring well into the shopping journey. Clearly,
According to Deloitte's 2021 CRE Outlook a majority (56%) said the pandemic revealed shortcomings in their digital capabilities. Yet fewer than half considered digital tenant experience a core competency, revealing a gap in perception vs. execution.
A new apartment industry technology benchmarking report released by the National Multifamily Housing Council (NMHC) examined ways tech was being addressed and found that only one-third (32%) of apartment buildings reported having dedicated staff focused on innovation.
The good news is that innovation can come from anywhere and doesn't need to be a major investment. Modern amenities can range from buzzy fitness alternatives like Mirror, the digital home gym, to changing the way tenants get their food delivered with a contact-free solution like Minnow Pickup Pods.
Tech amenities draw younger renters
While Gen Z might not seem like the prime target audience for amenity-laden rentals, the oldest members of this demographic group are now 24, and the future of the real estate market will depend on this cohort as they develop more spending power.
There is also pent-up demand. Despite large numbers of younger generations moving back home during the pandemic, many are now looking to rent their own places, and both landlord concessions and technology can be differentiators.
According to a recent Zillow survey, nearly half of Gen Z renters who recently moved were drawn by promotions like free month's rent or waived deposit fees. And in a separate study by RENTCafe, 62% of Gen Z renters considered apartment technology to be extremely important.
Amenities, overall, were valued more by Gen Z and millennials than by Gen X and boomers. Gen Z considered high-speed internet to be the most important amenity, while smart locks and thermostats, as well as energy-efficient appliances ranked higher with this group than even having extra space.
Contactless tech is the future
Innovative solutions that might've once seemed like nice-to-haves have become vital as safety and security are now top of mind for tenants and property managers. These offerings range from keyless entry for individual units to touchless entry for deliveries and entry to package storage rooms, as well as smart lighting systems and temperature controls to reduce the need for hands-on interaction.
Safety and security also mean reducing foot traffic in and out of a building. As more tenants work at home and keep running errands to a minimum, online shopping and food and grocery deliveries are soaring.
This is where trust comes in. Convenience can increase safety without relying on additional labor. Minnow Pickup Pods take the worry out of food delivery by allowing couriers to bypass the front desk while reducing multiple trips to individual apartments. Tenants get peace of mind, knowing their food is waiting for them in a secure, insulated cubby that can be retrieved by scanning a QR code.
In order to retain residents and attract new ones, properties will need to rethink their amenities as many traditional offerings have become irrelevant. These new value-adds can help with retention while mitigating lost revenue.