11/13/20
A more sustainable way to get food delivered
Written by Krista Garcia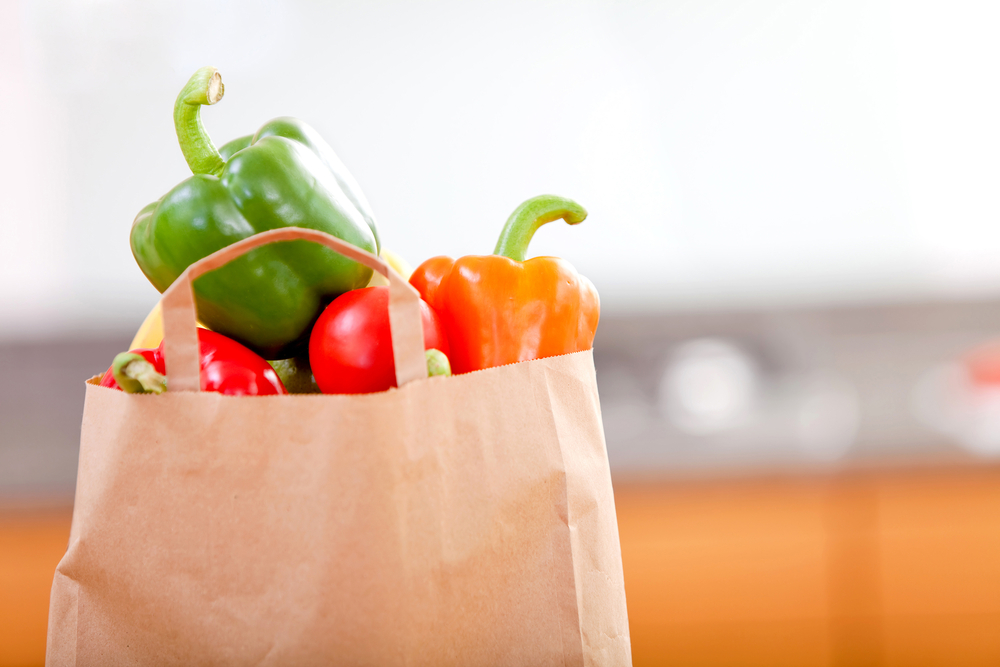 How do you rethink the shopping bag?
That's the challenge launched by the Consortium to Reinvent the Retail Bag. The idea behind this competition is to change how we transport goods in a way that's convenient for consumers, works with multiple retail systems, all while reducing environmental impact.
This goal can be achieved through three different paths: reusable design, innovative material, and enabling technology. Immediate thoughts might turn to solutions that reduce or minimize the need for bags altogether. Other approaches might lean on tech solutions to reimagine POS systems, delivery vehicles, smart dispensers, and more.
Minnow's approach
Minnow, who made it onto the shortlist, falls into the latter category. According to Steven Sperry, Minnow's CEO, "Our proposal spoke to how we can enable the delivery of multiple items with just one trip and how less packaging can be used for items that would otherwise be shipped through the US mail, like meal kits and prepared meals."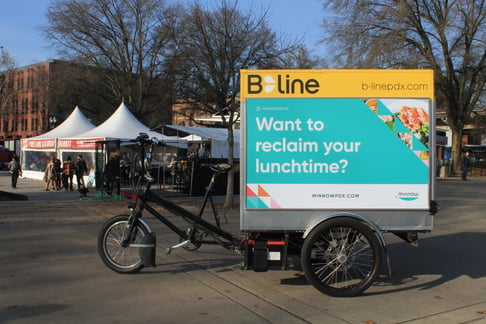 Minnow considered sustainability from the get-go. In an earlier iteration, the startup used Portland, Oregon-based delivery provider, B-Line, to shuttle food using zero-emission electric trikes to Pickup Pods stationed in office buildings.
In 2019, Minnow achieved product market fit for the scheduled group delivery use case. Prior to COVID-19, Minnow serviced seven commercial buildings and provided over 7,500 food deliveries and pickups using the Pods. And now, everyone is reevaluating all aspects of delivery, which has dramatically increased during the pandemic.
Scheduled group delivery matters
Minnow Pickup Pods were designed for multiple uses, including scheduled group delivery. What this means is that consumers in a workplace, multi-family dwelling, or on a college campus, to name a few scenarios, can put in multiple orders at a restaurant of their choice and have the food delivered at the same time.
This is a tiny action that can have huge impact. Being able to consolidate orders reduces the number of deliveries, taking drivers off the road.
While there hasn't been many (if any) environmental studies yet in the US about food delivery, the United States Environmental Protection Agency (EPA) has calculated the benefits of online grocery shopping vs. a weekly car trip to the supermarket.
According to agency, the 88% of US consumers who drive an average of four miles to a grocery store per week adds up to over 42 billion miles driven round-trip each year, creating over 17 million metric tons of CO2.
Logistics aside, the EPA suggests an optimal alternative where neighborhood households order delivery from the same grocery store on the same day. By their calculations, this form of scheduled group delivery could cut greenhouse gases in half.
It stands to reason that fewer food deliveries could benefit the environment in a similar fashion. Per a survey conducted by Minnow, roughly 40% of consumers order food delivery once a week, while 28% do so twice in the same time frame. That's a lot of delivery drivers coming and going.
Pickup Pods reduce food waste
In the US, 30% to 40% of food is wasted, according to the US Department of Agriculture (USDA). This is a problem because rotting food in landfills creates greenhouse gases, and the resources used for food disposal could be conserved for more productive uses.
Minnow Pickup Pods have insulated cubbies to ensure food stays fresh while waiting to be picked up. The same can't be said for food orders sitting on a shelf or table. When salads wilt or soups get cold, they run the risk of having to be thrown out. With Pickup Pods each order sits securely in an individual cubby until a customer or delivery driver picks it up. This reduces the risk of order mix-ups and eliminates the need for re-making food multiple times per day.
An added bonus of the scheduled group delivery model is the ability for food service operators to optimize workflow. Restaurants that see a day's orders come in can prep accordingly and waste less food.
According to Minnow Co-Founder and VP of Hardware, Yona Belfort, "Overall value is more than just monetary. Safety, convenience, and security are all benefits that Pickup Pods offer."
What's good for the environment can also be good for business.