Consumers love picking up their takeout orders from the Minnow Pickup Pod. How do we know? We asked them.
of consumers say contactless pickup is important.
are more likely to order from a restaurant with a Pickup Pod.
prefer using a Pickup Pod over a shelf or table.
Increase customer loyalty and eliminate pickup errors by giving your customers and delivery workers a better pickup experience.
Up your pickup game.
Up your pickup game.
Contactless pickup helps keep everyone safe.

Increase customer loyalty with self-service pickup.

Eliminate theft and costly pickup mistakes.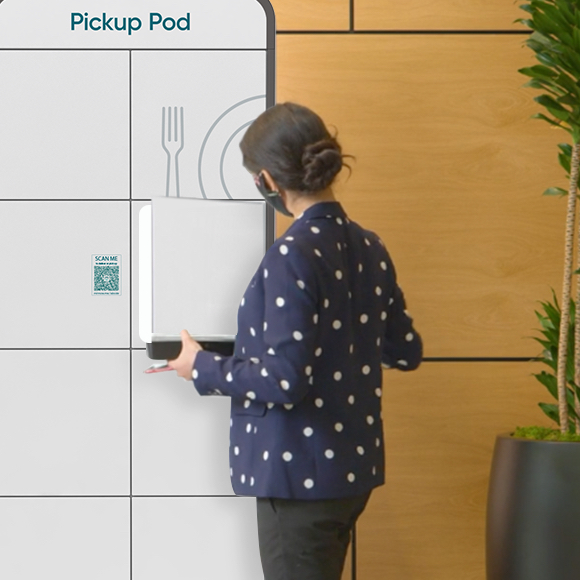 How does the Minnow Pickup Pod work?
The Pickup Pod can be installed in under 30 minutes. It works for both takeout and delivery order pickups, and with or without POS integration.
Secure the Pickup Pod to the wall and plug it in.

An order is loaded into an available cubby.

Your customer gets a pickup notification with a hyperlink.

To pickup, the customer taps on the hyperlink.
How do I get a Pickup Pod?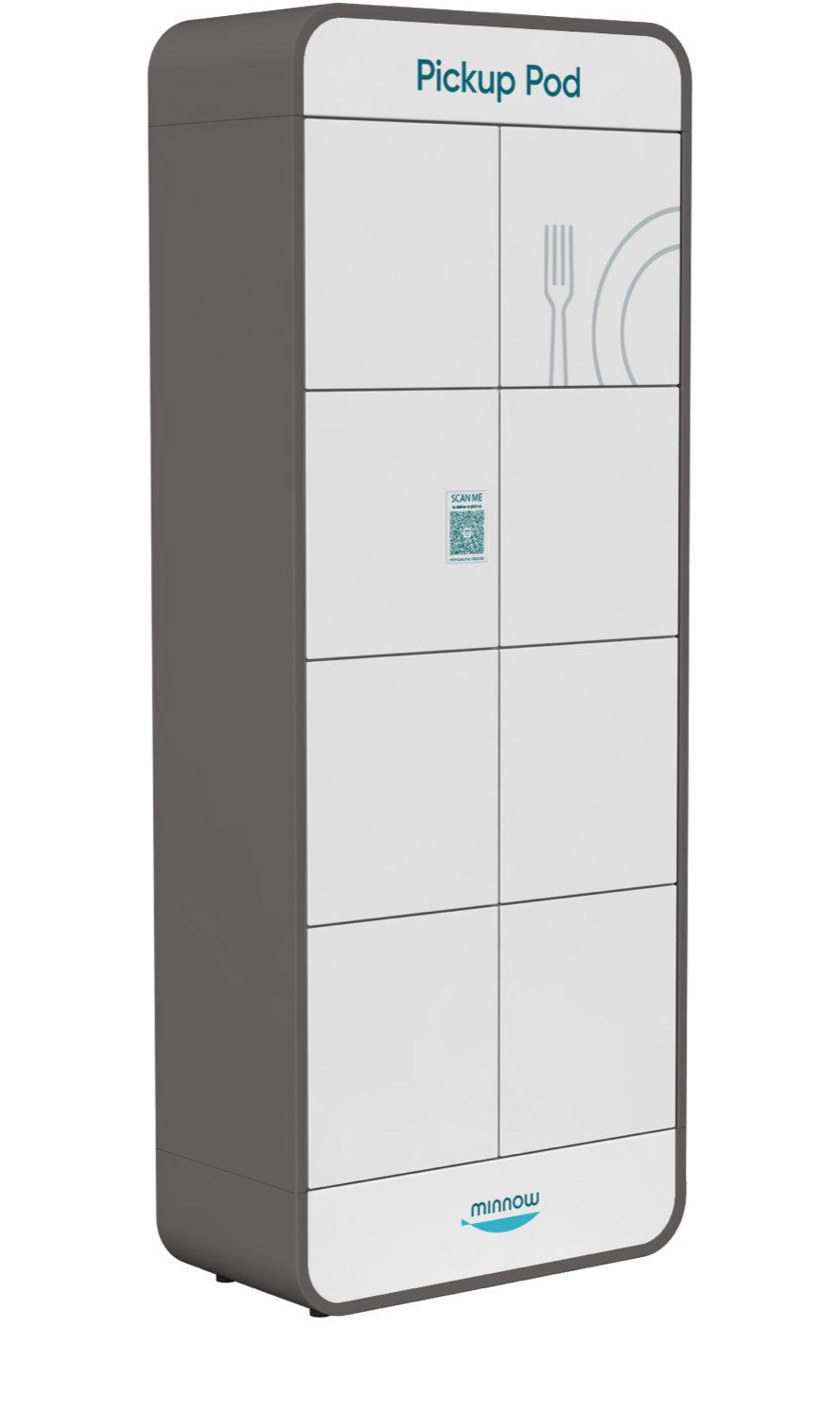 Contact us and tell us about your needs.

We'll answer your questions and give you a quote.

After you accept the quote we'll start building your Pickup Pod.

We'll deliver your Pickup Pod in
4 - 6 weeks.